FACEBOOK CUSTOM ORDER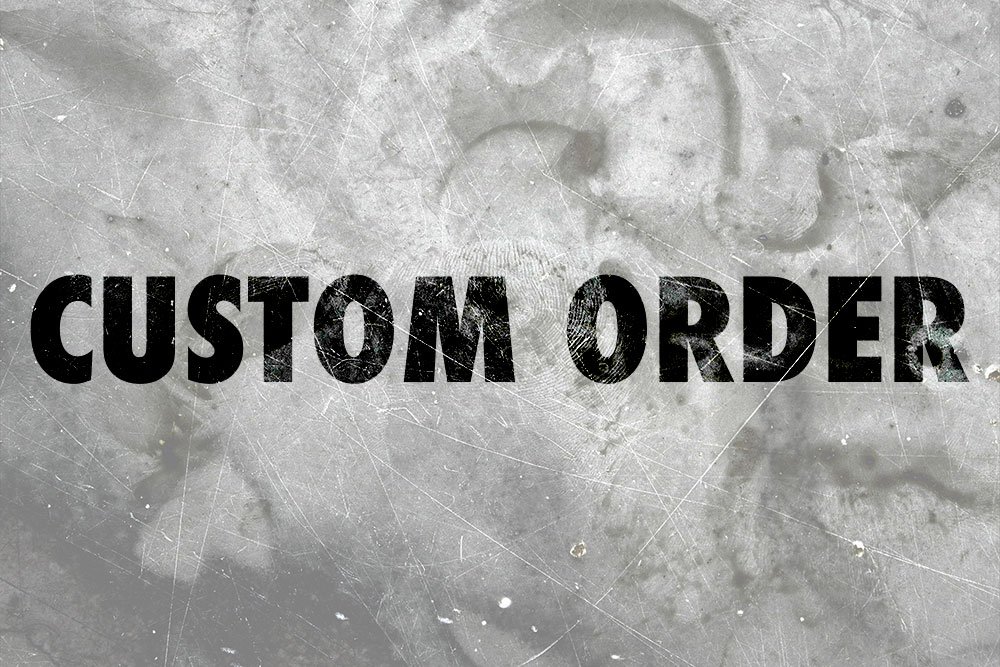 DE: Individuelle Bestellungen?
Wir bieten eine große Auswahl an Custom Scales für Messer aus Serienfertigung aus synthetischen sowie natürlichen Materialien an. Aktuell verarbeiten wir keine Metalle oder Legierungen. Die Preise basieren auf dem gewählten Material sowie der Ausführung und natürlich der Komplexität des entsprechenden Messers. Der schnellste Weg einen Preis zu erfragen oder eine Bestellung zu platzieren ist per oder das unten stehende Formular.
Andernfalls bieten wir in unserem Onlineshop eine kleine Auswahl fertiger Umbauten sowie Scales an.
EN: How to order?
We offer various custom scales for production knives made from synthetics & natural materials such as wood, bone, ivory e.g.
Due to the variety of materials and options as well as the complexity of the very scales the prices may vary.
The easiest way to get a quote or place an order is via or by using the form below. We also offer a small selection of premade scales as well as modified knives from via the onlineshop.